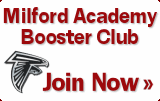 Milford Academy:

The place LeSean McCoy

shaped his NFL career
Read more...

By: Matthew Coller

WGR550 Sports Radio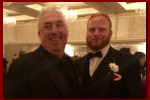 Tyler Matekevich receives the


Chuck Bednarik Award

the Maxwell Awards

Football Factory:

Milford Academy provides

pipeline from New Berlin to

Syracuse, producing 14

players in last 9 years
Read more...

By: Stephen Bailey

The Daily Orange


Powered by Benchmark Email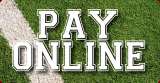 2014 MILFORD ACADEMY NEWS



WE WOULD LIKE TO EXTEND A FALCONS
THANK YOU TO THE HALL FAMILY FOR A
JOB WELL DONE ON THE TAILGATE PARTY.
IT WAS ONE OF THE BEST!





23 FALCON PLAYERS PLAYED IN 12
BOWLS REPRESENTING 15 TEAMS


CONGRATULATIONS TO FORMER FALCON
2X ALL-AMERICAN DOMINIQUE WILLIAMS,
WAGNER UNIVERSITY SIGNED WITH THE
MINNESOTA VIKINGS, MAY 2014

CONGRATULATIONS TO ALL-PRO
EAGLES' LESEAN MCCOY 1,607 YDS
SINGLE SEASON RUSHING LEADER

ALONZO RUSSELL'S ONE-HANDED
TOUCHDOWN CATCH #1 PLAY ON
SPORTSCENTER'S TOP-10 Read more...


PENN STATE 2014 RECRUITING
PROFILE 3-STAR OFFENSIVE TACKLE
CHASZ WRIGHT Read more...


TEMPLE LINEBACKER TYLER MATAKEVICH
NAMED TO 2014 BEDNARIK AWARD
WATCH LIST Read more...


IOWA RUNNING BACK RECRUIT
MARKEL SMITH TO PLAY AT
MILFORD ACADEMY Read more...



Milford Academy Latest News Feed From Scout.com

2013 Archived News

2012 Archived News

2011 Archived News

2010 Archived News

2009 Archived News

2008 Archived News

2007 Archived News

2006 Archived News


Go Back