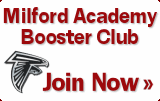 Milford Academy:

The place LeSean McCoy

shaped his NFL career
Read more...

By: Matthew Coller

WGR550 Sports Radio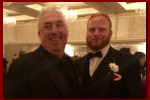 Tyler Matekevich receives the


Chuck Bednarik Award

the Maxwell Awards

Football Factory:

Milford Academy provides

pipeline from New Berlin to

Syracuse, producing 14

players in last 9 years
Read more...

By: Stephen Bailey

The Daily Orange


Powered by Benchmark Email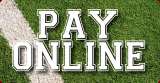 MILFORD ACADEMY HISTORY


1 2 3 4
At the turn of the 20th century, New Haven was filled with hundreds of immigrant families, all with hopes and dreams to be fulfilled by a new world. The aspirations of these newcomers rested with their children, whose opportunities for a better life were not to be surpassed by their vision and flexibility to acclimate to their new surroundings. The Jewish immigrants were especially diadvantaged because they still needed to overcome the pitafalls of a new society as well as the prejudices they had hoped to escape. Two of these families that provided so much to New Haven academia were the Cugells and the Rosenbaums. These two families were so closely intertwined that they seemed to be one family unit.



Samuel Barnell Rosenbaum was born in Russia, on December 28, 1885, the son of Solomon and Rebecca Rosenbaum. As a Freshman at Yale he received honorary mention in Mathematics. He graduated from the Yale Sheffield Scientific School as a civil engineer, in 1907. In 1913 he married Florence Ruth Cherkoss in Denver, Colorado. After her death, he married the former Helen Binenstock, from Philadelphia. After a lifelong career as director of the Milford School, he retired from active participation in 1942, and returned to Philadelphia with his wife, where he died on October 27, 1945. Once, the pillars of academic society, Sam and his cousin, Abel G. Cugell, now rest side-by-side, within the walls of the Ferncliff Crematory, in Ardsley, New York.



Harris Rosenbaum was born in Russia on December 28, 1886. He first saw American shores when he came here, with his family, in 1895. They settled in New Haven, where other relatives had come a few years earlier. After matriculating at New Haven High School, he followed his brother, Sam, to Yale, where he graduated from Sheffield Scientific School as a civil engineer with the Class of 1908.



It was while they attended Yale, that Sam and Harris Rosenbaum found their niche in life. In order to defer school expenses and keep the home front afloat, Sam and Harris filled a much needed gap, by offering to tutor some of the star athletes on campus, whose province it was not to be scholastic geniuses. Gradually, they earned themselves a reputation, and these two budding engineers found themselves trading in their slide rules for the more lucrative business of teaching. In 1908, they opened the Rosenbaum Tutoring School. They found themselves an indespensable commodity, as the need for their tutoring skills were very much in demand. The school was first established at 84 Wall Street, then next door, at 88 Wall Street. It closed its doors there in 1920, when it found a more permanent location at 262 York Street.


Continued on Page 2