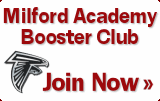 Milford Academy:

The place LeSean McCoy

shaped his NFL career
Read more...

By: Matthew Coller

WGR550 Sports Radio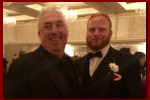 Tyler Matekevich receives the


Chuck Bednarik Award

the Maxwell Awards

Football Factory:

Milford Academy provides

pipeline from New Berlin to

Syracuse, producing 14

players in last 9 years
Read more...

By: Stephen Bailey

The Daily Orange


Powered by Benchmark Email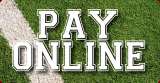 MILFORD ACADEMY NEWS

August 19, 2010

By Patrick Newell, Sports Editor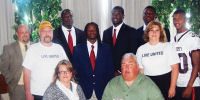 In just two days, Milford Academy's 2010 class will open its 13-game season at home at 6 p.m. against Gattaca College of New Jersey. Milford head coach, Bill Chaplick, invited several highly recruited players – all of whom will eventually play in the ACC – to appear in a photo that appears in today's edition.



In a round-robin interview session, Jeremy Davis, Donte Dotson, Rodman Noel, Alonzo Russell, and Derrick Campbell briefly spoke about their high school careers, their goals at Milford Academy, and their future in college football:



Jeremy Davis - Davis has a nice pedigree within his family. His half brother is NFL defensive back, Phillip Buchanon, a number one draft pick of the Oakland Raiders in 2002. Davis came on strong his senior season, but like many who attend Milford Academy, needs to bump up his grades and college entrance scores. After meeting with the Miami coaching staff, he likes the way head coach Randy Shannon deals with players. "He's a good coach who doesn't hold anything back," Davis said. "Anything he has to say, he's going to tell you."



Davis follows in the footsteps of Miami senior Craig Cooper, a Milford grad, whom Davis has met. "I've been down (to Miami) and pretty much know everybody already," Davis said. "They said they want me to play as a true freshman."



Donte Dotson - Dotson's high school team in Deefield Beach, Florida did not have a true quarterback, so Dotson handled the duties his senior season. He threw for 14 TDs and over 1,000 yards, while also rushing for 13 scores and over 1,000 yards. The versatile Dotson is expected to play wide receiver when he attends East Carolina next season. At 5-foot-8 and 160 pounds, Dotson does not cut an imposing figure, yet he makes up for that with toughness and determination. "I have to bring it to people and use what I've got to get into the end zone," Dotson said.


April 27, 2010
FOOTBALL CAMP TO BEGIN SUNDAY AUGUST 8TH 11AM
NO JULY CAMP - DETAILS TO FOLLOW


February 16, 2010




Patrons donating to Chenango Memorial Hospital (CMH) will have the opportunity to play a few rounds of golf with a number of college and NFL football stars this summer, including Milford Academy (New Berlin) Alum Shonn Greene, current running back for the New York Jets.



Milford, CMH and Millennia Entertainment are in the process of putting together a football celebrity golf tournament, sports memorabilia auction and dinner at the Canasawacta Country Club planned for June 24.



Auxiliary CMH Events Chair Kathie Deierlein said the fundraiser's primary goal would be to help sponsor projects that increase quality of care for patients and to purchase new equipment.



Some of the confirmed stars include New York Jets Running Back Shonn Greene, Jacksonville Jaguars' Defensive Tackle Terrance Knighton, Antonio Dixon, Defensive Tackle for the Philadelphia Eagles, Line Backer Niko Koutouvides Tampa Bay Buccaneers.


Click Here to Read the Entire Story at The Evening Sun Website


Go Back