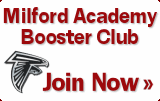 Milford Academy:

The place LeSean McCoy

shaped his NFL career
Read more...

By: Matthew Coller

WGR550 Sports Radio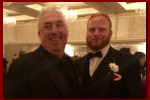 Tyler Matekevich receives the


Chuck Bednarik Award

the Maxwell Awards

Football Factory:

Milford Academy provides

pipeline from New Berlin to

Syracuse, producing 14

players in last 9 years
Read more...

By: Stephen Bailey

The Daily Orange


Powered by Benchmark Email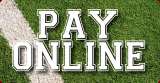 RONALD WISE





ASSISTANT FOOTBALL COACH

DEFENSIVE BACKS COACH &
RUNNING BACKS COACH




Ronald L. Wise is entering his third year as assistant coach for Milford Academy. Coach Wise received his Associate in Science at Hudson Valley Community College (2002), then attended the University at Albany where he completed his Bachelor's Degree in History (2004) and his Master's Degree in History (2005). He is currently working on his Ph.d in Educational Leadership. Coach Wise currently holds certificates in numerous fields such as, Personal Trainer (ACE), Personal Group fitness instructor (ACE), Essential in Personal Training (NASM), Sports Nutritionist (IFA), Sports Performance Coach (USA Weightlifting), Level One Sports Performance (USA Weightlifting), and last but not least New York State Coaching Certification.



Coach Ron Wise has also published five books ("Evolution" - "Black Ink Book" "The Urban Griot Speaks"- and "Cone Drills for the Elite book 1 and 2" are several of his titles) and he is currently finishing his sixth (The Wise Art of Words).

Coach Wise brings with him over 18 years of coaching experience, rising through the ranks to be the first African-American head high school football coach in Section II History at Cairo-Durham High School as well as Notre-Dame, Bishop Gibbons and then Schenectady High School, respectively. He has also coached at Hudson Valley Community College (running backs), as well as semi-pro where he has been a Head Coach for the Bershire Kings, Gloversville Colonials, Offensive Coordinator for the Albany Metro Mallers and Defensive Backs as well as Defensive Backs and Runningbacks coach at Milford Academy Prep. Coach Wise has also worked with several CFL, FXFL, NFL and many collegiate players across the country. Coach Ron Wise has won on every level of football that he has coached and is excited to be coaching some of the elite talent that Milford Academy has. Coach Wise was born in Albany NY, lived in Schenectady, NY for many years and now currently resides in North Carolina with his wife Scarlet.


Go Back