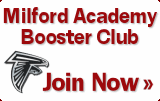 Milford Academy:

The place LeSean McCoy

shaped his NFL career
Read more...

By: Matthew Coller

WGR550 Sports Radio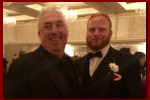 Tyler Matekevich receives the


Chuck Bednarik Award

the Maxwell Awards

Football Factory:

Milford Academy provides

pipeline from New Berlin to

Syracuse, producing 14

players in last 9 years
Read more...

By: Stephen Bailey

The Daily Orange


Powered by Benchmark Email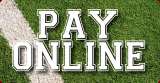 ROBIN SOLOMON





DIRECTOR OF GUIDANCE &
ENGLISH CHAIRPERSON

After my first week at Milford Academy, I signed up for NFL Ticket on Direct TV. After my second week, I began to enjoy the Red Zone, Monday Night Football, and Fox's "Coach Speak". By the third week I started looking for Coach Chaplick's old copies of football magazines and would read them while eating lunch of bratwurst, mashed potatoes, and a large drink of Gatorade in the academy's cafeteria. I now know what Roll Tide, swag, ICE, franchise player and a forklift mean - and I smile and nod appreciatively when new Milford students tell me they come from the Burg, Brick City, 301, or the City of Champions. Working in a football program was a learning curve for me!



Having taught both high school and college English for twenty years, it's so exciting and demanding to teach English and SAT prep classes at Milford Academy. As a graduate of Colgate University with my masters degree in teaching high school English, I have also taught college classes for Suny Morrisville and Suny Albany. In 1996 I was honored as one of sixteen "Teachers of the Year" by 21st Century Magazine in Boston, Massachusetts and I've appeared in "Who's Who of American High School Teachers" four times. When not teaching at Milford, I enjoy my five children: (two boys and three dogs). I currently have my seventh Weimaraner bird dog, and love training her, exercising her, and teaching her how to 'fetch' .......a football!


Go Back