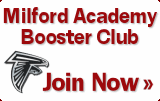 Milford Academy:

The place LeSean McCoy

shaped his NFL career
Read more...

By: Matthew Coller

WGR550 Sports Radio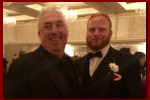 Tyler Matekevich receives the


Chuck Bednarik Award

the Maxwell Awards

Football Factory:

Milford Academy provides

pipeline from New Berlin to

Syracuse, producing 14

players in last 9 years
Read more...

By: Stephen Bailey

The Daily Orange


Powered by Benchmark Email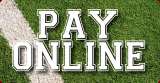 MARY MURPHY





HUMAN ANATOMY


I am excited to be joining the team at Milford Academy! I will be teaching Human Anatomy, and may touch on some other science subjects if time allows!

I graduated from Albany College of Pharmacy in 1992 with a BS in Pharmacy. I spent 25 years between hospital and retail pharmacy, and, during COVID 19, got to help out in a mass immunization center. What a rewarding experience! I am Level 2 PSIA certified Alpine Ski Instructor, and have spent the last 25 ski seasons between West Mountain and Gore Mountain, teaching people of all ages and abilities to enjoy skiing!



I coached the Capital District Special Olympics Equestrian team from 2000 until 2019, and that is my proudest accomplishment (besides my 2 daughters of course!) I have been actively involved with my 2 girls in NYS High School Rodeo for the past 8 years, and am looking forward to 3 more!


Go Back