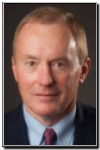 QUARTERBACKS &
WIDE RECEIVERS COACH
SAT PREP / ENGLISH SEMINAR
Mike Kemp brings over 40 years of coaching experience to the Milford Academy program. He has coached every position on the field; served as offensive, defensive and special teams coordinator. He was the Head Coach at Plymouth State College(NH), Utica College(NY) and York High School(NY).

He has coached at the Division 1, 2 and 3 levels. Last season he was the offensive line coach and special teams coordinator at Erie Community College in Buffalo.

Kemp attended the University of Notre Dame on a wrestling scholarship. He graduated with a degree in Pre-Med. While at Notre Dame he was a 3 year starter and team captain in wrestling. He also played football as a walk-on. He earned his Masters Degree in Athletic Administration from Springfield College (MA).

He played 8 seasons of minor league football for the Rochester Mustangs, Buffalo Geminis and Niagara Falls Spartans.

During his career he has made coaching stops at Springfield College, St. Lawrence University, University of Connecticut, University of Pennsylvania, SUNY Cortland, Plymouth State, Utica College, SUNY Brockport, Norwich University and Erie Community College. Mike will be teaching our College English Seminar and SAT Prep for Milford Academy. Coach Kemp and his wife Katharine are from Brockport, NY. They have two adult children Stephanie and Sean.