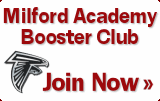 Milford Academy:

The place LeSean McCoy

shaped his NFL career
Read more...

By: Matthew Coller

WGR550 Sports Radio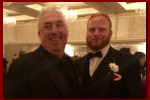 Tyler Matekevich receives the


Chuck Bednarik Award

the Maxwell Awards

Football Factory:

Milford Academy provides

pipeline from New Berlin to

Syracuse, producing 14

players in last 9 years
Read more...

By: Stephen Bailey

The Daily Orange


Powered by Benchmark Email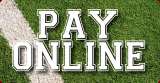 KYLE CERGE-HENDERSON





DEFENSIVE COORDINATOR
ANATOMY & PSYCHOLOGY

Kyle Cerge-Henderson, born in Atlanta, Ga. Attended Plant High School in Tampa, FL. Earned a full scholarship to play football at Georgia Tech from 2015-2019. Was a 4 year starter at Defensive Tackle. Graduated with a Business Administration degree. Practiced with the Tampa Bay Buccaneers, played for the Edmonton Elks (formerly Eskimoes). Became a Project Manager in construction before getting into coaching. Coached Defensive Line at his alma mater Plant High School. Kyle is joining us in the Defensive Coordinator position. In the the classroom, he will be teaching Anatomy and Psychology. He has an amazing 4 year old named Ava Maria Cerge-Henderson. Fun facts include, he has a fantastic cow call that works!


Go Back