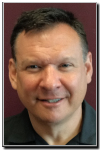 OFFENSIVE COORD
QUARTERBACKS

John Marzka enters his 2nd season as the Associate Head Coach, Offensive Coordinator and QB Coach at Milford Academy after spending over 3 decades as a highly successful college football coach at the NCAA DI and DIII level. For the 2022 season, Marzka's record-setting offense helped lead Milford Academy to an 8-1 record and resulted in 9 offensive players signing DI or DII football scholarships. Under Marzka's tutelage, Milford averaged 500.1 yards of total offense (356.38 passing/144.25 rushing). Milford's spread attack averaged 42.0 points per game with 29 passing TD's and 11 TD's rushing.

Marzka, the 22 year veteran QB coach, developed team captain and offensive MVP, Ryan Browne into the most successful QB in school history. Browne threw for a school record 27 passing TD's while completing 63% of his passes for an average of 328.0 passing yards per game. Browne added 4 rushing TD's on 13.25 rushing yards per game in Marzka's explosive spread system. Browne signed a full football scholarship with Purdue University.

Prior to joining the Milford staff , John Marzka was the Head Football Coach, OC and QB Coach at Albright College for 15 years and led the Lions to 10 post season appearances, 2 MAC titles and 5 ECAC / Cent-MAC Bowl Championships. The two-time coach of the year led his team to an 8-6 record in postseason play including a 2nd round NCAA appearance in 2015 and a national quarterfinal appearance in 2009. As the Lions QB Coach, Marzka developed 8 QBs to earn all-conference accolades and 3 QBs were named "player of the year" by the MAC and ECAC.

Prior to becoming a college head coach, John Marzka served for 6 years as the Associate Head Coach, OC, QB Coach, Recruiting Coordinator and team Academic Coordinator for Thiel College. Marzka helped transform the perennial losing program into a consistent winner, going 23-9 over his final 3 seasons. In 2005, Marzka's offense helped lead the Tomcats to an 11-1 record, PAC Championship and 2nd round NCAA playoff run. Marzka's 2005 offense set over a dozen school records, amassing 4833 yards total offense and averaged 33.0 points per game (25 rushing TD's / 28 passing TD's). The QB coach developed his 2004-2005 starter into the most successful QB in school history on his way to breaking 16 school statistical records as the signal caller.

Marzka spent one year as the Offensive Coordinator, OL & TE Coach at Div I, Fordham University. Marzka's offense established school records in scoring and total offense in NCAA DI and the QB pass efficiency finished ranked in the top 10 in the nation. Marzka spent the prior 6 years coaching at his alma mater, Allegheny College, During his tenure, the Gators amassed a 55-4 regular season record, won 4 NCAC Championships and made 4 NCAA playoff appearances. As the Gator's OL Coach, Marzka developed 5 offensive linemen into All-Americans over his final 4 seasons, while the offense led the NCAC in scoring and total offense over his final two seasons as the Gators Offensive Coordinator.

The 1991 Allegheny College graduate was a standout offensive center for the Gators. Marzka was a 2 time first team All-NCAC performer , 2 time All-American and received the 1990 Claire Jackson Outstanding Lineman award. Marzka served as team co-captain during his senior season, helping to lead the Gators to win the 1990 NCAA DIII National Championship. Marzka is enshrined twice in the Allegheny College Athletic Hall of Fame; The 1990 National Championship Team was inducted in 2000, while Marzka was inducted for his individual accomplishments in the 20015 hall of fame class. The Erie, PA, native began his coaching career at Erie Academy in 1991, coaching the offensive and defensive linemen.

In addition to coaching at Milford, Marzka is currently writing a book about leadership and teamwork in sports, business and life. He teaches leadership and team building to athletes, teams, churches and families. An active member of the American Football Coaches Association, he's been published in the AFCA Summer Manual, has been a guest coach at dozens of summer camps throughout the US and speaks annually at coaches clinics throughout the country. He does private coaching, football skill training and consults for families and school districts to educate and assist prospects with the recruiting process for college bound student-athletes. Additionally, Marzka has been involved with volunteer work for the Boys and Girls Club of America and Shriners Hospital for Children since 2007.