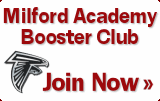 Milford Academy:

The place LeSean McCoy

shaped his NFL career
Read more...

By: Matthew Coller

WGR550 Sports Radio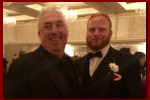 Tyler Matekevich receives the


Chuck Bednarik Award

the Maxwell Awards

Football Factory:

Milford Academy provides

pipeline from New Berlin to

Syracuse, producing 14

players in last 9 years
Read more...

By: Stephen Bailey

The Daily Orange


Powered by Benchmark Email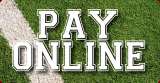 CHRISTOPHER HILL





RUSSIAN HISTORY


Christopher Hill will be teaching Russian History this year at Milford. Professor Hill grew up in Denver. He received his BA in Political Science and his MA in European History at the University of Colorado, and his PhD in Medieval History at the University of Texas at Austin. He has worked at the University of Texas, Hamilton College, and the US Naval Academy in Annapolis. His hobbies include guitar playing and sailing. He has lived in upstate NY for 15 years, but still considers Colorado his home. Still a Broncos fan, he is convinced that John Elway is one of the most important figures in US history.




Go Back