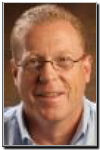 QUARTERBACKS COACH
PASS GAME COORDINATOR
Buff Bowen, a Milford Alum, is entering his fourth season as quarterbacks' coach at the Academy. Buff played for Coach Dick Downey in 1974, then continued at Norwalk Community College for two seasons and Mesa College in Colorado for two more. Buff has been coaching quarterbacks on the youth, high school, and collegiate level for over 25 years. In five years at Milford, he has sent four players to 1A programs and six players to 1AA programs.
Buff is also a serial entrepreneur, founding and operating several international computer and Internet companies over the past 33 years.