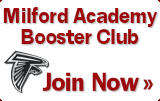 Milford Academy:

The place LeSean McCoy

shaped his NFL career
Read more...

By: Matthew Coller

WGR550 Sports Radio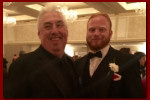 Tyler Matekevich receives the


Chuck Bednarik Award

the Maxwell Awards

Football Factory:

Milford Academy provides

pipeline from New Berlin to

Syracuse, producing 14

players in last 9 years
Read more...

By: Stephen Bailey

The Daily Orange

Powered by Benchmark Email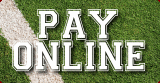 SCHOOL CALENDAR



ACADEMIC PROGRAM 2017


August 28th


September 8th

September 17th

October 5th

October 7th

October 15th

November 2nd

November 4th

November 12th

November 28-29th

December 1st


December 2nd




Academic Assembly / Student-Athlete
Orientation and Classes Begin

Registration Deadline for October 7th SAT

End of 1st Marking Period

Registration Deadline for November 4th SAT

OCTOBER SAT EXAM (Projected Date)

End of 2nd Marking Period

Registration Deadline for December 2nd SAT

NOVEMBER SAT EXAM (Projected Date)

End of 3rd Marking Period

Final Exams

End of 4th Marking Period /
Make-up Day / Classes Over

DECEMBER SAT Exam (Projected date)




*

*


*


Please note all dates subject to change.

100% Class attendance is MANDATORY for successful completion of semester.

Complete academic school uniform (shirt, tie, blazer, khakis and dress shoes) is MANDATORY in all classes and the SAT Exams.


---