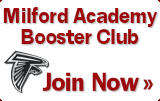 Milford Academy:

The place LeSean McCoy

shaped his NFL career
Read more...

By: Matthew Coller

WGR550 Sports Radio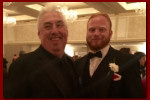 Tyler Matekevich receives the


Chuck Bednarik Award

the Maxwell Awards

Football Factory:

Milford Academy provides

pipeline from New Berlin to

Syracuse, producing 14

players in last 9 years
Read more...

By: Stephen Bailey

The Daily Orange

Powered by Benchmark Email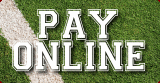 SCHEDULE OF TUITION

TUITION, ROOM AND BOARD
August - December
(Athletes report August)

Post Graduate Program
$ 21,900.00*

DAY STUDENT

Post Graduate Program
$ 18,000.00*

The above amount includes the following services:

NCAA Clearance Evaluation - NOT REGISTRATION
Athletic Fees / Transportation
Program Exit Fee



---


ADDITIONAL FEES:


Application Review Fee
(Payable with application and game film)


$ 65.00*
SAT TESTING FEES (per semester, optional)
Includes transportation, (2) SAT registrations,
and calculator


$ 165.00*
| | |
| --- | --- |
| Helmet (depending on size and/or style) | $ 259.00 - $ 279.00* |
SECURITY DEPOSIT:
BOARDING/DAY STUDENTS


(due by September 15th)
$ 500.00




---




The room security deposit is refundable. Each student is responsible for damage attributable to actions directly related to his behavior. In the event damage occurs outside of normal wear and tear and no one admits responsibility for it, the entire pool of deposits is deducted for the damage. If either the individual pool or the entire pool is depleted, bills are sent accordingly for the balance.



* All applicable fees and tuition payments except
the $500.00 security deposit are NON-REFUNDABLE.




Milford Academy supports both mid-year and rolling admissions.
Contact the Admission Office for special arrangements.




N.B. * THESE FEES ARE ALL NON-REFUNDABLE!


Go Back